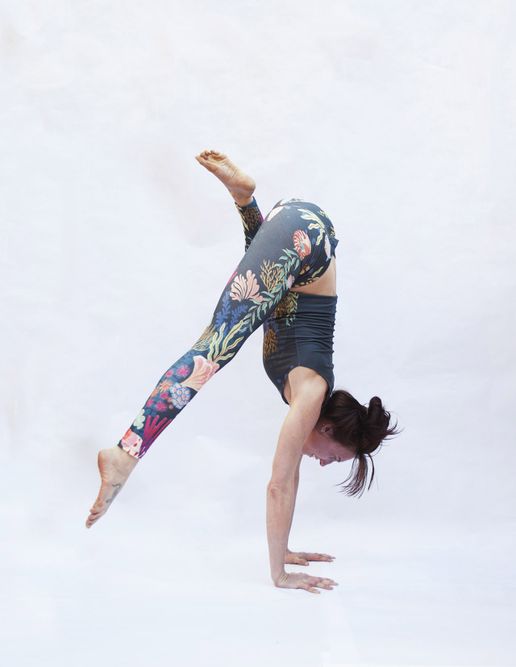 Most yoga wear labels we come across produce sustainably with natural fabrics and processes, thus reflecting a yogi's lifestyle of no-harm, respect and active encouragement for the wellbeing of the environment. We are impressed by yoga stores and spend most of our time in yoga leggings, whether that is in our own brand or other brands. Let's say that most are pretty impressive. 
With Pitaya Yoga we take it a step further in the artistic journey and digest certain social topics within our designs. Topics like gender equality, the refugee crisis, the environment, war and peace, famine, climate change... to name only a few! 
Translating these topics into a print design and piece of art on your legging is not an easy adventure. Most of the topics are socio-political and by their nature critical, dark, truthful and somewhat negative. So it makes sense that our artistic journey is a non-direct connection to the topic. 
We have had the feedback that our social movement intentions as well as our art project is not something that becomes clear to the viewer of this website. People we know personally know, that we often speak and discuss these topics. So as to bring this message across we will have a few of these blog entries to connect with you, collect ideas, discuss, inspire and be inspired.
We don't see ourselves as purely a yoga wear label. Pitaya Yoga is a combination of arts, social movement and yoga fashion. It describes us as humans, and as a yoga wear brand.